HELLOOOO INTERWEBS! So, here we are a couple of years into Mathieu Photography and we have some personal updates. Matt and I are blessed to be full time wedding photographers. We have been truly blessed with clients that love each other and desire to commit themselves to each other for lifetime. I realize more and more everyday that staying married to your spouse for the duration of your life is a counter cultural rebellion to American society. Perhaps we're crazy but we believe our clients are committed. Just because I have a blog doesn't mean I have any wisdom to share with the world and I'm definitely not a writer BUT for those people that are married.... stick with it. I love my husband and I tell him and show him everyday! Marriage is not easy but it's worth the work.
Matt and I very recently found out that we are expecting a little peanut come September...
What's completely hilarious to us is that it was a total surprise but God's timing is incredible. We have weddings filling August and October but we're due in the middle of September and it's completely open for delivery and recovery! Whew!
In the midst of being very tired, due to building a person inside my body, Matt has been nothing short of awesome!! The other day I apologized for letting the house go a bit due to heavy napping. Matt replied, "That's why I'm here to help." He pulls back the covers, brings me snacks and tells me to rest. I am blessed to have a wonderful husband. I am even more blessed to not have had one spell of morning sickness, Hallelujah!
We make a rad team!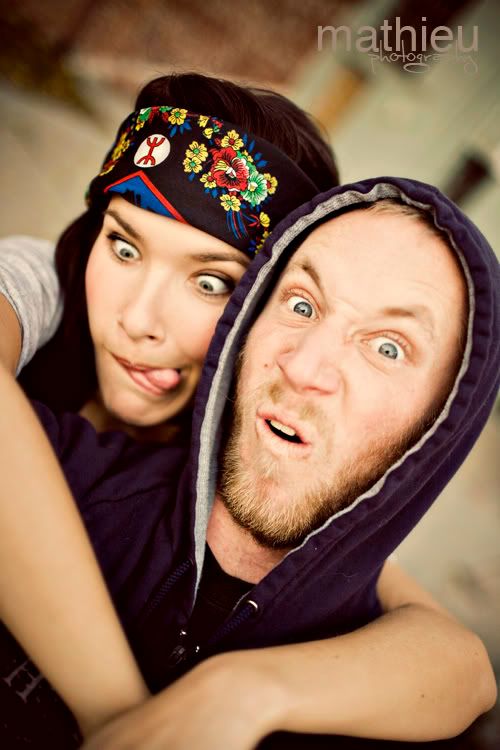 In other news, Matt came out to talk to me while I was working on the computer and I noticed he had found some kitty whiskers and made a fancy Parisian mustache on his face. You may not find it funny but I was laughing so hard I couldn't breathe and tears were coming out of my eyes. I love Matt!
Thanks for indulging me... Have a wonderful day and remind your friends and family that you love them!